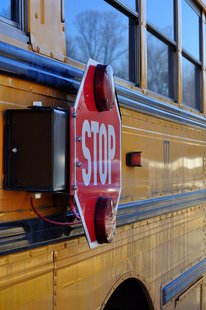 UNDATED (WSAU) State education officials are at a loss to explain why over two-thirds of local school referendums were approved last week – when the normal rate is about half. Voters said yes to 21-out-of-29 proposals to borrow millions to fix-or-replace aging school buildings, or to raise taxes beyond the state's revenue limits.
Beloit approved one of the most expensive referendums in state history – $70-million for a new middle school and a host of renovations. And that was in a place with 12-and-a-half unemployment, and some of the state's lowest property values per student. But the Greater Beloit Chamber of Commerce saw the project as a chance to boost the community's economy as well as its education.
Joe Quick of Wisconsin Association of School Boards says referendums are local issues – and their success depends on a how a community perceives a need and responds to it. Beloit Superintendent Steve McNeal said endorsements from business-and-community groups were vital, and over 100 presentations were made to voters. They even approved a new high school swimming pool, which is always a hard sell. But McNeal said Beloit Memorial was the only school in its conference that could not host a swim meet – while nearby Janesville has five pools in its school district.