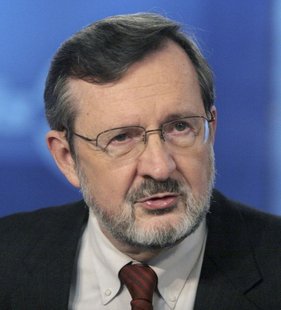 WAUSAU, WI (WTAQ) - Former U.S. House Democrat Dave Obey endorsed Tom Barrett in his party's primary for governor Monday.
And the long-time congressional leader from Wausau scolded a key labor union for its video last week – which suggested that Barrett supported Governor Scott Walker's effort to virtually end most public union bargaining.
The video was put out by the American Federation of State, County, and Municipal Employees – which supports Kathleen Falk in the May 8th Democratic primary in the Walker recall contest.
Obey – who had considered running for governor himself – told reporters that the AFSCME union's attack was, "incredibly off the wall."
The union said over the weekend it used "poor judgment" in sending the video to its members, but AFSCME still said it was vital to show members the differences between Walker and Barrett.
Obey said Barrett – the Milwaukee mayor – could not be blamed for actions in the city budget that were forced by Governor Walker. Obey said it was like blaming a surgeon who, "does surgery after a patient is hit by a truck."
Obey said Barrett would be a strong and fair governor, and, "will be a rubber stamp to nobody."