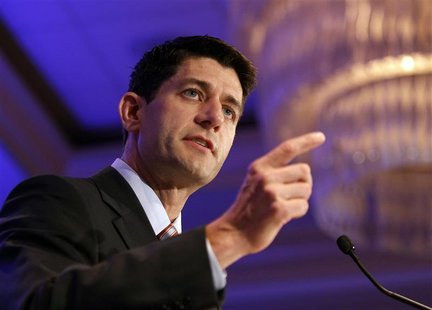 MILWAUKEE (WTAQ) - U.S. House Budget Chairman Paul Ryan of Janesville says the Walker recall election is the second-most important in the country this year.
Ryan told the state's largest business group in Milwaukee Monday that he'll campaign for the Republican Walker in his recall vote on June 5th.
As a national trend-setter, Ryan said the Wisconsin recall vote is second only behind the race for the White House in November. If Walker loses, Ryan says it will discourage other governors and state legislatures from having the courage to take on necessary budget challenges.
Walker, lieutenant governor Rebecca Kleefisch, and four GOP senators were targeted for the law which virtually ended most public union bargaining.
The Republicans will face the winners of Democratic primaries which are set for 4 weeks from Tuesday.