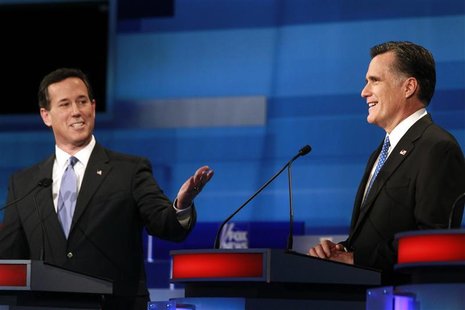 MADISON, WI (WTAQ) - Mitt Romney and Rick Santorum equally split the conservative vote in Tuesday's Wisconsin GOP primary.
Romney won the state's total vote by 5 percent over Santorum.
But in a statewide exit poll, 43 percent of those identifying themselves as very conservative went for Romney – and another 43 percent chose Santorum.
Edison Research surveyed almost 2,100 Wisconsin voters as they left the polls Tuesday. Almost 4 of every 10 primary voters said they chose the person most likely to defeat President Obama in November, and Romney got two-thirds of the support in that group.
Another 22 percent said strong moral character was the most important factor, with Santorum scoring the best. 55 percent said the economy was the most important issue, and Romney was selected as the best to fix it.
The exit poll showed that Romney was the most trusted to handle health care, despite Santorum's constant criticism of Romney's health package in Massachusetts when he was that state's governor.
Romney also scored the best among Wisconsin senior citizens and those making over $200,000 a year. Almost 4 of every 10 state residents who make less than $30,000 went for Santorum.
8 of every 10 state primary voters thought Romney would go on to take the GOP nomination. And 79 percent said they would vote for Republican Governor Scott Walker in his June recall election.