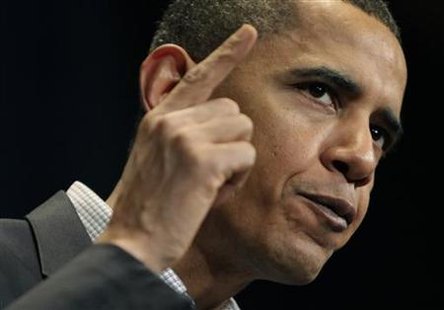 UNDATED (WSAU) Wisconsin's federal lawmakers had mixed reactions to President Obama's latest plan to jump-start a stagnant economy. The Democratic president asked a joint session of Congress last evening to pass a $447-billion package – about $150-billion more than what the White House first indicated. It includes deeper tax cuts for small businesses and working families – a second-round of federal spending to rebuild roads and schools – a more modern air traffic control system – money to bring back laid-off teachers and first responders – longer jobless benefits – and tax credits for firms to hire the long-term unemployed. Wisconsin Senate
Republican Ron Johnson said Obama's plan would quote, "double down on already tried-and-failed policies." House Republican Jim Sensenbrenner of Menomonee Falls said he was encouraged that Obama was looking for "common ground" with Congress. And he hoped the president would not just "talk the talk," but would work with lawmakers on pro-growth policies.
Ashland House Republican Sean Duffy said Washington needs to "push forward" on things that both parties agree on. But Duffy said Obama still doesn't understand that government doesn't create jobs – and if it did, the first stimulus would have produced lower unemployment numbers.
Milwaukee House Democrat Gwen Moore said majority Republicans in her chamber cannot simply rely on tax policies to create jobs. Wisconsin Senate Democrat Herb Kohl urged his colleagues to use Obama's plan as a "springboard" to get the economy back on track. And he called on leaders of both parties to quote, "put aside their petty differences." Obama said he would not increase the deficit, and White House said it will propose a "dollar-for-dollar" plan to pay for it.