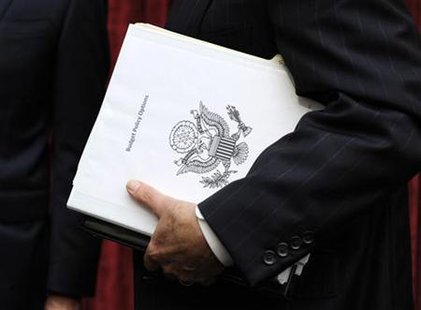 WASHINGTON (Reuters) - Senator Jon Kyl, a Republican member of the "super committee" deficit-reduction panel in Congress on Thursday said he would quit the panel if new defense spending cuts are considered.
Kyl made the comments in a session sponsored by conservative think tanks including Heritage Foundation and the American Enterprise Institute. He made the comments shortly after the super committee held its first meeting in an effort to find $1.2 trillion in new government savings over 10 years.
"I'm off of the committee if we're going to talk about further defense spending," Kyl said he has told super committee colleagues.
A $917 billion deficit-reduction deal enacted in early August included $350 billion in security program cuts, which includes defense spending.
If the super committee cannot come to a deal on at least $1.2 trillion in additional savings, automatic spending cuts would be triggered starting in 2013. Those cuts would be split evenly between domestic programs and defense.
(Reporting by David Alexander)