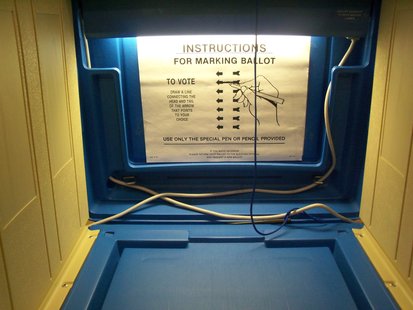 MILWAUKEE (WTAQ) - Prosecutors in Milwaukee are investigating a complaint that out of state election volunteers voted in the Badger State, and listed a suburban hotel as their residence.
Assistant District Attorney Bruce Landgraf would not say who's being targeted – or who filed the allegation.
Media Trackers, a Web site run by a Tea Party training group, posted images of two questionable voter registration forms. They showed that members of the Service Employees' International Union had listed Glendale's Residence Inn as their home address.
Media Trackers also say a man arrested last week during the Occupy Milwaukee protest at a downtown bank also registered to vote using the same address.