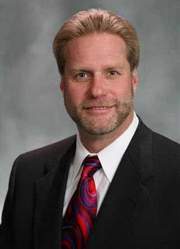 SHEBOYGAN, WI (WTAQ) - There could be a recall of Sheboygan Mayor Bob Ryan early next year.
City clerk Sue Richards says the number of verified signatures exceeded the 4,100 required to force the recall election. Over 4,700 signatures were submitted.
Richards Wednesday says she expects the date of the recall election to be January 17th.
Ryan has been criticized for his public struggles with alcohol, leading to an effort to remove him from office by both the common council and recall organizers.
The Common Council has to order the recall election. It meets Monday. Ryan has vowed to fight an effort to remove him from office.