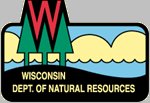 UNDATED, Wis. (WTAQ) - The DNR reports an apparent increase in the number of eastern tent and forest tent caterpillars in some parts of the state.

The two insects look a bit different, and largely prefer leaves from different tree species.
Also, only the eastern makes what looks like a small tent on a tree. But the forest tent is generally regarded as more destructive.

DNR forest health specialist Mike Hillstrom says thankfully what the two types of caterpillars have in common, is that they are native to Wisconsin.

Hillstrom says the populations of the two insects peak every so often. He says eastern tents have had high numbers for a few years, while the number of forest tent just rose last year after a decade of low population, and could be surging for a while.