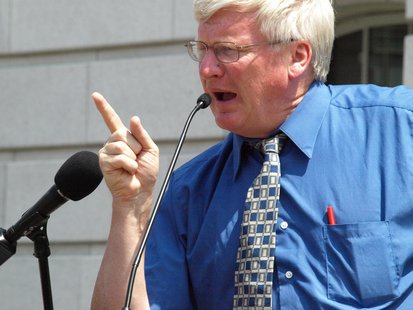 MADISON, Wis. (WTAQ) - The number of Wisconsin senators who could face recall elections dropped to ten Monday.
The campaign to recall Republican Glenn Grothman of West Bend said it fell about 5,000 signatures short of the 20,000 it needed to force a vote.
The effort to recall Republican Mary Lazich of New Berlin fell about 2,000 signatures short. But in each case, organizers said the long-term opposition to Grothman and Lazich is stronger as a result of the exercise.
The Lazich recall supporters now said they'll focus their efforts on trying to unseat GO-PGovernor Scott Walker when he's eligible to be recalled next year.
Grothman – one of the state's most vocal conservatives – said the average person in his district was probably contacted twice about signing recall petitions. He told the Journal Sentinel he was grateful that they, "had the common sense not to respond to these tactics."
Meanwhile, a recall drive is still pending against Stevens Point Democrat Julie Lassa. Petitions have been filed to force votes against six GOP senators and 3 Democrats for their actions involving the bill to limit collective bargaining by public employee unions.