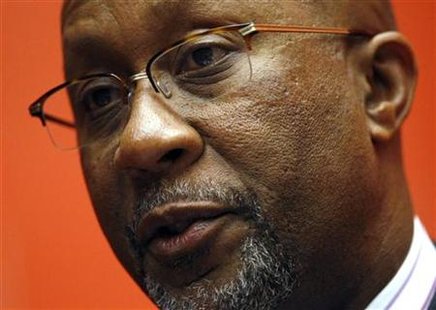 WASHINGTON (Reuters) - The Obama administration signaled on Monday it was ready to begin final talks with Congress enact a free trade deal with South Korea signed nearly four years ago.
"The Office of the United States Trade Representative has completed its preparatory work on the U.S.-Korea trade agreement and stands reach to begin technical discussions on the U.S.-Korea trade agreement draft implementing bill," U.S. Trade Representative Ron Kirk said in letters to key members of Congress.
The pact would be the largest U.S. free trade agreement in more than 15 years.
The two countries signed the pact in June 2007, but it languished at the White House in the face of stiff opposition from the U.S. auto industry.
The Obama administration renegotiated parts of the deal late last year to improve terms for U.S. automakers.
Since then both Ford Motor Co and the United Auto Workers union have endorsed the agreement, although many labor groups remain opposed.
The Obama administration plans to send Congress legislation to implement the deal using presidential "fast track" authority, which requires lawmakers to vote 'yes' or 'no' on the overall agreement without making any changes.
By tradition, the White House works closely with the House of Representatives Ways and Means Committee and the Senate Finance Committee on such bills so lawmakers have at least an opportunity to address concerns.
The Obama administration hopes to begin those discussions "without delay," Kirk said in letters to Republican and Democratic leaders of the two panels.
(Reporting by Doug Palmer; Editing by Sandra Maler)