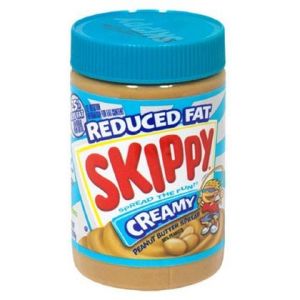 WASHINGTON D.C. (WTAQ) - A popular brand of peanut butter is being recalled because it may be contaminated with salmonella.
Unilever is announcing a limited recall of Skippy Reduced Fat Creamy Peanut Butter Spread and Skippy Reduced Fat Super Chunk Peanut Butter Spread.
A press release from the company states inspectors working at the peanut butter plant found the possible contamination during routine testing. The company is working on finding the source.
The states that are included in the recall are Wisconsin, North Dakota, Pennsylvania, Virginia, Minnesota, Maine, Iowa, Illinois, Connecticut, Delaware, New Hampshire, Nebraska, Missouri, Arkansas, as well as New Jersey.
The recalled products have UPC codes of 048001006812 or 048001006782. They also have a best-if-used-by-date of May 16th through May 21, 2012.
The company wants consumers to throw these products away if they find them.
They have included a number to call Skippy for a replacement, 1-800-453-3432.
Salmonella is an organism which can cause serious and sometimes fatal infections in young children, frail or elderly people, and others with a weak immune system.