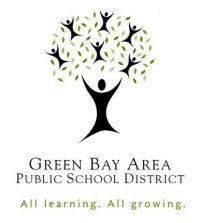 GREEN BAY, WI (WTAQ) - The Green Bay teachers union is upset about a change in the designated work day work hours starting next school year.

The district breaks down the teaching workday with teaching time, professional time, additional duties, and lunch.

The district wants teachers to be involved in a new collaborative team building initiatives for a total of 90 minutes of professional time everyday. They are adding an additional 30 minutes to the teachers' day, while taking away an hour of personal professional planning time instead of the current two hours.

Green Bay Education Association President Toni Lardinois says that's valuable time for teachers. Lardinois says that is time they usually meet with students, contacting parents, planning lessons, and preparing for after school programs like sports and acedmic clubs.

Teachers would now work eight hours a day with a half hour lunch.

Superintendent of Human Resources Dr. Margaret Christensen says studies show that teachers learning together and discussing instructional practices together is the key to improving student outcome in math and literacy.

Teachers are not getting a pay increase for the extra time, but teachers will be credited an additional five hours of sick leave a year for the change.