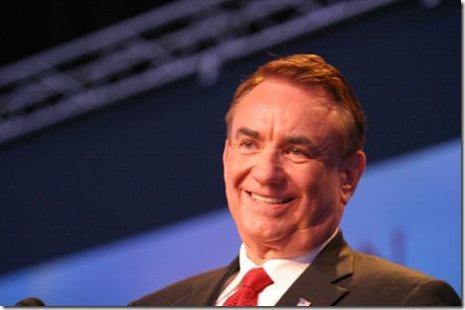 MADISON, WI (WTAQ) - Tommy Thompson says he'll wait until after the state Senate recall elections to decide if he'll run for the U.S. Senate next year.
The former Republican governor and Bush health secretary says he'll make his intentions clear once the, "critical period" of the recalls has ended.
Six Republican state senators face possible recall votes, along with three Democrats. They could determine whether Democrats have a chance at regaining one of Legislature's two houses before the 2012 contests. Barring court challenges, the recall elections will take place in July and August.
It's been over a decade since Thompson has held elected office – but he's considering a run for the Senate seat to be vacated by Wisconsin Democrat Herb Kohl at the end of next year.
Thompson notes that it would take what he calls a "great deal of time, planning, and effort" to make a U.S. Senate bid during a presidential election year.