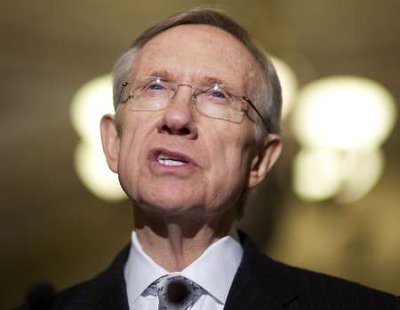 WASHINGTON (Reuters) - Senate Majority Leader Harry Reid said on Saturday that he was confident that any deal to raise the country's borrowing cap will extend the limit for the long term.
"I'm confident that a final agreement that will adopt the Senate's long term approach rather than the short term band aid proposed by the House of Representatives will move forward," Reid said.
"There can be no short-term agreement and I'm optimistic there will be no short term arrangement whatsoever," he said.
Democrats want to extend the country's debt limit beyond the 2012 November election. Republicans have proposed raising the $14.3 trillion limit in stages.
(Reporting by Richard Cowan, Rachelle Younglai; editing by Anthony Boadle)