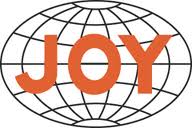 MILWAUKEE, WI (WTAQ) - One of the two large Milwaukee companies that make mining equipment has agreed to buy a larger share of a company in China.

Joy Global said today it's buying another 136-million shares of International Mining Machinery holdings at $8 a share.That represents 10.5% percent of the total stock that's outstanding.

Recently, Joy Global said it would purchase almost 535-million shares of International Mining stock for $8.50 a share.

Both purchases must still be approved by China's government. International Mining makes equipment for the coal-mining industry.