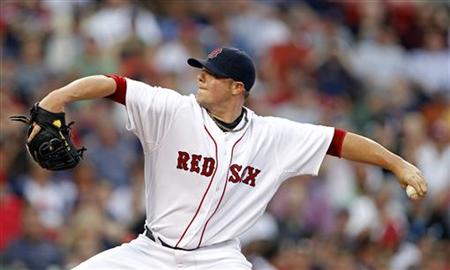 BOSTON (Reuters) - The Boston Red Sox, deciding not to take any chances with injured ace pitcher Jon Lester, said on Wednesday they sent the left-hander to the 15-day disabled list with a muscle strain.
Lester suffered the injury during Tuesday's game against the Toronto Blue Jays, which he left after striking out five batters in four no-hit innings.
The Red Sox, who said the decision to put Lester on the disabled list was made before results from an MRI were known, are hoping the 27-year-old will be in the lineup by July 22.
In 18 starts this season, Lester is 10-4 with a 3.31 earned run average.
(Reporting by Gene Cherry in Raleigh, North Carolina; Editing by Frank Pingue)