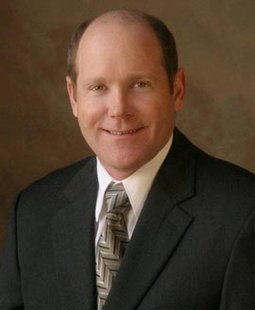 WASHINGTON D.C. (WTAQ) - 8th Congressional District Republican Reid Ribble is now an official member of the U.S. House after being sworn-in to office.
Ribble, speaking to 97.5/1360 News Talk WTAQ, says they've changed the schedule for lawmakers, which means constituents will get more face time with their elected official.
"So you're going to be 3 weeks in D.C. and you're going to be a week in your home district guaranteed," Ribble says.
Ribble's committee assignments are for the agriculture and budget committees, which is especially important in dealing with the country's financial problems.
"I'm really looking forward to getting involved in the process," Ribble says. "It helps re-purpose my technical skill probably better than any committee I could've been on."
Goals for this session include taking steps to limit government and helping Capitol Hill live within its means, issues he heard all along the campaign trail. Ribble also knows everyone will be watching closely, holding both Republicans and Democrats accountable, hopefully leading to getting business done.
"I think that there's a mood in Washington, certainly the election raised eyebrows with the Democratic party," Ribble says. "And they now know, as I do, that the American people are watching very closely and holding us on a pretty short leash."
Ribble also was able to easily find a place to live within walking distance of Capitol Hill, thanks to his wife DeaNa, who he says has better judgement on housing issues.