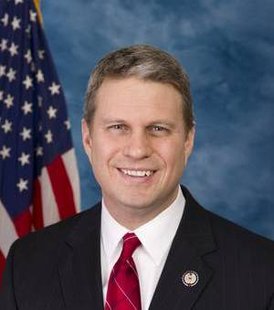 WASHINGTON, DC (WHTC News) - The torch is officially passed today.
Bill Huizenga becomes the new man in Washington from the Lakeshore as the 112th Congress convenes for the first time. While the formal swearing in is done en masse on the floor of the U.S. House of Representatives at the noon hour, a ceremonial re-enactment is slated several hours later.
The man that Huizenga is replacing, Pete Hoekstra, hopes that the Zeeland Republican's past experience as part of his staff will help, and that Huizenga's people skills will be invaluable on Capitol Hill. The new man is retaining a number of holdovers from Hoekstra's staff, but the outgoing Congressman believes that Huizenga will still be "his own person."
Huizenga is one of five new members of Michigan's 15-member Congressional Delegation.