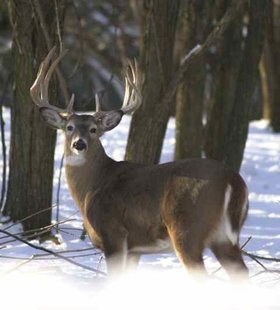 MADISON, Wis. (WSAU) – A state appeals court in Madison has reinstated felony animal mistreatment charges against two Weyauwega brothers accused of killing deer with snowmobiles.
The Fourth District Court of Appeals said two circuit judges were wrong to drop mistreatment counts against Rory and Robbie Kuenzi of Weyauwega.
The appellate court said judges erred when they agreed with the brothers, who said they were hunting the animals and not mistreating them. Appellate judges said the Legislature never intended such an exemption to the hunting law for those accused of mistreating animals.
The brothers are accused of running down six deer on a Waupaca County snowmobile trail in January 2009.
A third defendant, Nicholas Hermes of Waupaca, was not included in today's ruling. But his case has been on hold pending the Kuenzis' appeal.