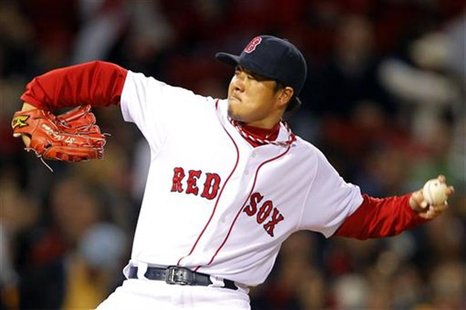 (Reuters) - The New York Yankees have signed reliever Hideki Okajima, the Major League Baseball team said on Wednesday, hoping the Japanese left-hander can regain the form that helped their great rivals, the Boston Red Sox, to a World Series title.
Okajima came to the Red Sox in 2007 after pitching with the Yomiuri Giants and Hokkaido Nippon Ham Fighters in Japan and spent five seasons in Boston compiling a record of 17-8 with six saves in 261 appearances.
The 36-year-old lefty helped the Red Sox to a World Series in 2007 but spent most of last season in the minor leagues making just seven big league appearances going 1-0 with a 4.32 ERA in 8 1/3 innings.
(Reporting by Steve Keating in Toronto; Editing by Julian Linden)