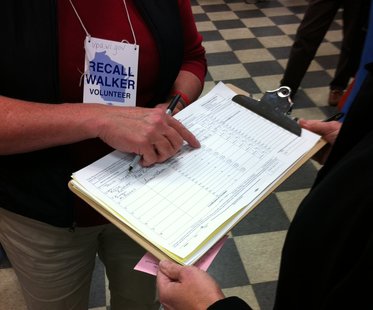 MADISON, Wis. (WSAU) – The board that runs elections in Wisconsin has agreed to ask a judge for an extra 30 days to review recall petitions starting in just over a month.
State law sets a 31-day time limit for reviewing those petitions. But today, the six retired judges on the Government Accountability Board agreed that more time would be needed.
Board officials expect to review up to one-and-a-half million signatures to see if they're valid. That would include separate petitions for recall votes against Governor Scott Walker, Lieutenant Governor Rebecca Kleefisch,and four G-O-P state senators.
Petitions in all of those drives are due January 17th. The board approved a review process in which up to 50 temporary workers would be hired.