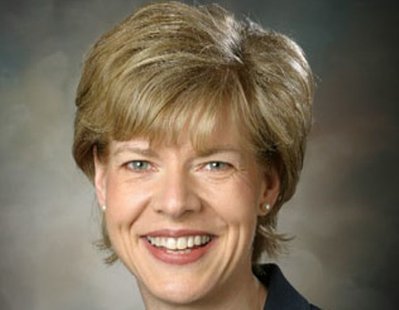 MAIDSON, WI (WTAQ) - U.S. House Democrat Tammy Baldwin says Governor Scott Walker should find alternatives to serve 53,000 childless adults who might lose their BadgerCare after January 1st.
The federal government gave preliminary approval Friday to some, but not all of the state's proposed cuts in Medicaid health programs for the poor and elderly.
The Center for Medicaid said it would need more time to review all the cuts the state proposed – and therefore, most of them would not be approved until after January 1st. That was the deadline to avoid cutting off BadgerCare Plus benefits, mainly for childless adults.
It's not known exactly how many people would actually lose their care. State officials say they're reviewing Friday's federal decision – and they promise a course of action.
Baldwin, a Madison congresswoman who's running for the U.S. Senate next year, says health care spending will not be reduced by making thousands go without care – or make them go to the emergency room for expensive treatment.
She called that, "the wrong prescription for the state's budget woes."
The state proposed a series of money-saving changes to cut the state's large Medicaid deficit. Three of them were approved Friday – a premium increase for higher-income recipients – removing people from BadgerCare for a year if they don't keep up with their monthly premiums – and cutting off benefits 10 days after a person's eligibility ends, instead of waiting until the following month.