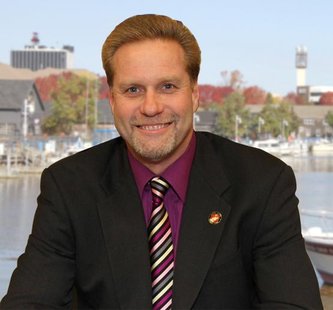 SHEBOYGAN, WI (WTAQ) - The Sheboygan City Council voted Monday night to hire an attorney to start the official process of removing Mayor Bob Ryan from office.
The first-term mayor is under fire for three major drinking-related episodes since taking office in April of 2009.
Officials say they'll start interviewing attorneys within a week. The lawyer that's chosen will review two formal complaints filed against Ryan. In his latest episode, he admitted going on a three-day weekend drinking binge in Elkhart Lake last month in which he passed out in a bar and got into a scuffle with a tavern patron.
Also, a state hearing had been planned for this month in which Ryan was accused of sexually harassing Sheboygan's former human resources director. The city reached a settlement in that case a couple weeks ago.
For now, the Council has a $10,000 budget for legal expenses in the Ryan case. It said no last night to setting aside $50,000.
The mayor said he has done nothing to deserve being removed, and he's been the victim of rumors. But even if they're all true, Ryan said it's no reason to remove him.
He offered to sign a pledge to not drink again as long as he's mayor. Ryan also said he's expanding his ongoing treatment for alcoholism.