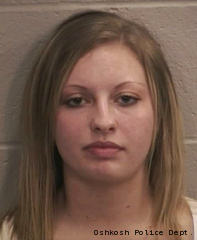 OSHKOSH, WI (WTAQ) - Oshkosh police are asking for the public's help finding a woman that allegedly stole items from a motel.
Police are looking for Brittany Baier. Baier is described as 5'4", 140 pounds, with blonde hair and brown eyes.
Anyone with information on Baier's whereabouts, please contact Detective Robertson at (920) 236-5723 or the Oshkosh Police Department at (920) 236-5700.