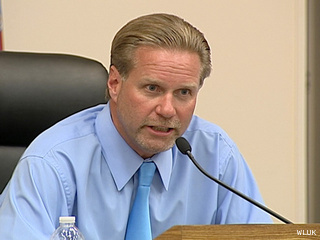 SHEBOYGAN, WI (WTAQ) - The Sheboygan City Council has taken another step in its effort to remove Mayor Bob Ryan from office for his latest drinking binge.
After hearing from City Attorney Steve McLean that two of 5 citizen complaints meet the legal standards, aldermen voted 12 to 2 Wednesday night to recommend hiring up to two outside attorneys and proceed with the removal process.
The recommendation now goes to the council on Monday night for formal approval.
Ryan was in the audience with his attorney Dwight Darrow but did not speak during the meeting.