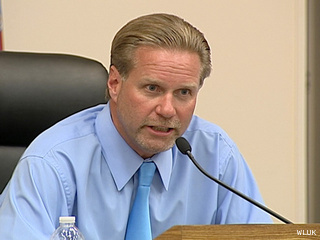 SHEBOYGAN, WI (WTAQ) - The city of Sheboygan has received three more resident complaints against Mayor Bob Ryan.
Last week, the common council voted 14-2 to ask Ryan to resign, but he declined.
The city is already reviewing one complaint against the mayor following his admitted "three-day drinking session" in Elkhart Lake and acting obnoxiously.
Complaints from citizens is the first step in the process of possibly removing Ryan from office.