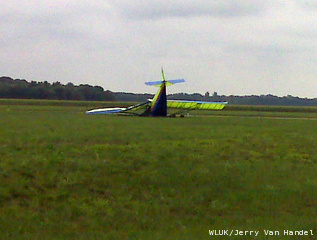 WAUTOMA, WI (WTAQ) - One of two men injured in a plane crash in Wautoma has died.

Waushara County authorities said 50-year-old Matthew Schabilion of Davenport Iowa died at a hospital in Neenah from his injuries.

He was a passenger in a small plane that crashed soon after it took off Monday from Wautoma's airport.

The pilot, 55-year-old Douglas Edwards of Long Grove Iowa, remains hospitalized.

No word on what could have caused the crash. Two federal agencies are investigating.