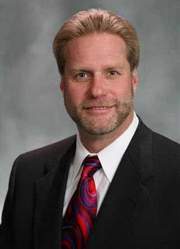 SHEBOYGAN, WI (WTAQ) - Sheboygan's mayor has rejected an official call to resign, after his third major alcohol-related episode in just over two years in office.
The Common Council voted 14 to 2 Monday night to urge Bob Ryan to call it quits. But Ryan said he would, "respectfully refuse." He asked again that the Council work with him for the future of the city.
Ryan went on a three-day drinking binge in Elkhart Lake a week-and-a-half ago. He admitted to WHBL Radio that he passed out at a bar, and he got into a scuffle with a patron.
Ryan admits he's an alcoholic. He told the Council he's successful 99 percent of the time in managing his condition. The mayor promised to walk away if there's, "reasonably certain evidence" of a future drinking episode.
Sheboygan's city clerk said she received a letter from a resident asking for Ryan's removal – and it was forwarded to the city attorney. He cannot be removed unless someone files a formal complaint.
Meanwhile, the city has settled a sexual harassment complaint against Ryan that was filed in 2009 by former city human resources director Angela Payne.
The Sheboygan Press said Payne would get over $750,000. But City Attorney Stephen McLean said the amount is "grossly overstated" – and once the amount is finalized, it will be made public.
A state hearing on Payne's complaint had been scheduled for mid-August.