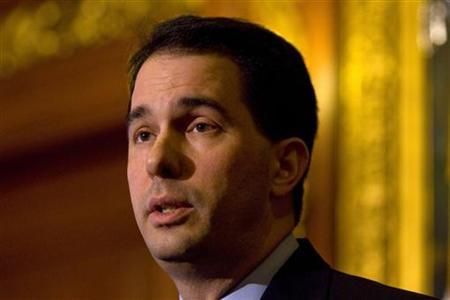 MADISON (WSAU) Governor Scott Walker scoffs at the notion that Tuesday's election results were an indictment of his effort to dim the power of Wisconsin's public employee unions. But Democrats say it cannot be denied – and they call it a sign of things to come.
The protestors against the governor's union bill catapulted JoAnne Kloppenburg to a slim victory over Supreme Court Justice David Prosser, with a recount apparently on the way. And in Milwaukee, Democrat Chris Abele got 61-percent of the vote to fill Walker's unexpired term as the county executive.
The Republican Walker discounted Abele's win, saying Milwaukee County is historically Democratic. And the governor wrote off Kloppenburg's showing to a heavy voter turnout in Milwaukee and Madison. Madison's turnout was 54-percent, twice the number for a normal April election. Observers said part of it driven by unions to get voters out for Kloppenburg.
Walker said Wisconsin has quote, "two very different worlds" – one driven by Madison and one driven by everyone else. But Democrats disagree. Party chairman Mike Tate said Tuesday's elections quote, "add fuel to the tremendous fire of enthusiasm and passion to recall the Republican senators that support Scott Walker's backward priorities for the state."
Eight G-O-P senators face possible recall elections, as do eight Democrats. State Republican Party director Mark Jefferson says he's confident the G-O-P lawmakers can survive any recalls. And he says the battles will be fought far from Madison and Milwaukee. Jefferson calls these times a "rare opportunity to bring common-sense reform to state government – and it will not be taken without one massive fight."