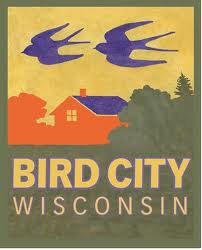 GREEN BAY, Wis. (WTAQ) - Bird City just got larger in the Green Bay area.

Brown County and four other Wisconsin communities were newly designated as "Bird City" by the Wisconsin Bird Conservation Initiative's Bird City Project.

Coordinator Carl Schwartz says Brown County is following in the foot steps of Green Bay, one of the original communities announced last December. Schwartz says the communities show that they are creating and protecting habitat, participating in forestry programs, limiting and removing hazards for birds, offering public education along with celebrating International Migratory Bird Day.

The program recognizes urban conservation efforts that make it a safe habitat for birds.

Schwartz says there are more than 400 known species of birds seen throughout the state.

Brown County, Racine, Evansville, the town of Presque Isle, and the village of MacFarland are joining 15 other communities in the state.