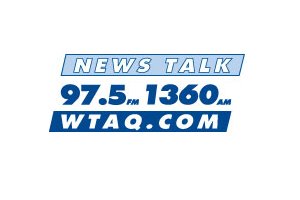 MILWAUKEE, Wis. (WTAQ) - If the Asian carp ever makes it to Lake Michigan, it might not find much food to eat – because another invasive species may have beaten them to it.
Scientists say the quagga mussel has already eaten up so much plankton in southern Lake Michigan, the entire food chain has been altered. Plankton is the food native fish rely on. And officials in Wisconsin and other Midwest states are worried that the Asian carp will eat up that food and other fish, and ruin the Great Lakes' multi-billion dollar fishing industry.
But Gary Fahnensteil of the Great Lakes Environmental Research Lab says quagga mussels have, "beaten the Asian carp to the buffet table." And he says the mussel is a much bigger danger to the lakes' ecology than the Asian carp.
Fahnensteil says that if the carp do make it to the Great Lakes, they'll probably leave or starve because they won't find much nourishment. But Duane Chapman of the U.S. Geological Survey says Asian carp eat other things besides plankton – and they'll probably do just fine eating things like the cladophora algae.
Quagga mussels are believed to have joined zebra mussels on incoming freighters in the 1980s. Officials say they've done hundreds of millions of dollars in damage to all the Great Lakes except Superior.