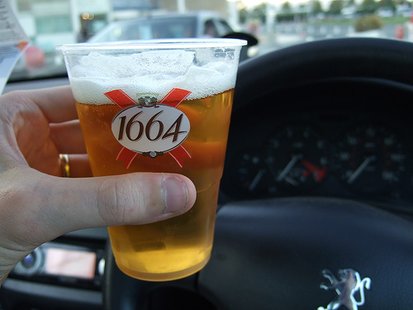 OZAUKEE COUNTY, Wis. (WTAQ) - A recent federal court ruling could change the way drunk driving cases are handled in Wisconsin.
Magistrate Aaron Goodstein said a judge in Ozaukee County violated the rights of an OWI suspect, by not letting an expert witness testify about the results of a preliminary breath test. Those are the tests officers give on the road, before blood tests are given later on.
Retired Mequon businessman Richard Fischer wanted the court to focus on the preliminary test, to show that he was legally sober when he was stopped by the officer – even though he could have been over the limit later. But the Wisconsin Supreme Court said the judge was correct in not letting Fischer's expert witness testify about the preliminary exam.
The Supreme Court said the state's interest in getting drunk drivers off the road was more important. The federal magistrate criticized that reasoning, calling it "speculative and arbitrary." And if higher courts uphold Goldstein's decision, attorneys say it could vastly change the way drunk driving cases are handled on both sides.
One lawyer speculated that police would stop giving roadside breath tests. Others said the state Legislature might have to deal with the issue.