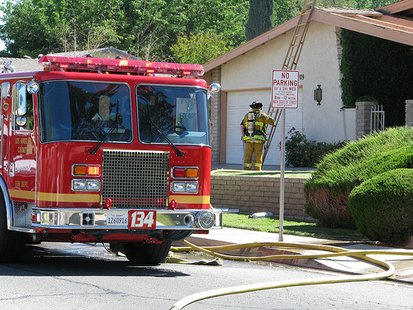 ROCK COUNTY, Wis. (WTAQ) - Authorities now say the damage was minimal, after a fire Monday morning at a grain elevator at Evansville in Rock County.
A dozen fire departments responded to the Landmark Services Cooperative about 6:30 a.m. A farmer called 911, and heavy smoke emerged from the top of the structure as firefighters arrived.
Evansville Fire Chief Mike Halvensleben said the flames were confined to the legs of the structure in the basement. He said the smoke went up the grain bin similar to what happens in a chimney.
No one was hurt. The cause remains under investigation.