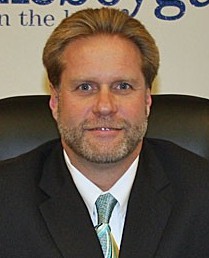 SHEBOYGAN, Wis. (WTAQ) - Racial discrimination claims against Sheboygan Mayor Bob Ryan have been dismissed, but a state investigation found charges of sexual harassment "believable."
The Department of Workforce Development investigation found probable cause for the charges from fired human resources director Angela Payne to advance to a hearing before an administrative law judge. That judge will determine whether the claims get a full hearing and a possible ruling from another judge.
Payne is black. She says she was fired for rejecting Mayor Ryan's sexual advances. The city of Sheboygan says she was fired after department heads approached the mayor with questions about her performance on the job.