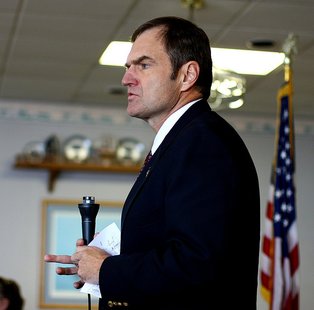 MANITOWOC, Wis. (WTAQ) - Manitowoc State Representative Bob Ziegelbauer announced Monday he'll seek re-election, as an Independent.
"I have always been a staunchly independent voice, working hard to do the right thing to represent the people of this community, but now the party machinery has made it clear that they want another 'yes man,' someone who will blindly go along with every tax increase or expansion of their power without the backbone to stand up for the people," Ziegelbauer said in a statement. "That won't work for me."
Ziegelbauer's decision adds to the woes of Democrats, trying to hold onto a majority in the Legislature. Minus Ziegelbauer, Dems hold 51 seats while Republicans have 46 seats.
Ziegelbauer was first elected to the Assembly back in 1992 and also serves as Manitowoc County executive.