Volunteer Centers are Making a Difference today and EVERY day!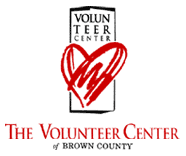 You can make a difference by volunteering to be part of Make a Difference Day on Saturday, October 26th. Millions of volunteers from across the country and throughout Northeastern Wisconsin will be joining together to take on volunteer projects organized by Volunteer Centers.
Help a senior get that raking done, be part of creating a safe Halloween event for kids, pitch in at a thrift store, or volunteer with animals. Volunteering is fun, brings people together, and creates a stronger, more vibrant community for all of us.
You can make a difference by joining with area Volunteer Centers on Make a Difference Day.
Go to www.volunteerwisconsin.org or call 920-429-9445 for more information.