Welcome to the Great Northwest! Maybe it's an omen but I literally sailed through Chicago's O'Hare airport with an on time connection to Chicago, on time departure to Seattle and arrival at Sea-Tac airport 20 minutes ahead of schedule. I don't think that'll happen on the rest of my travels with the Pack this season.
Upon touching down, I got right to work, traveling to the site of tomorrow night's biggie, Century Link Field where the NFL held a big rollout party for their new, all inclusive, every format possible app, NFLNow. The commish was on hand for the event.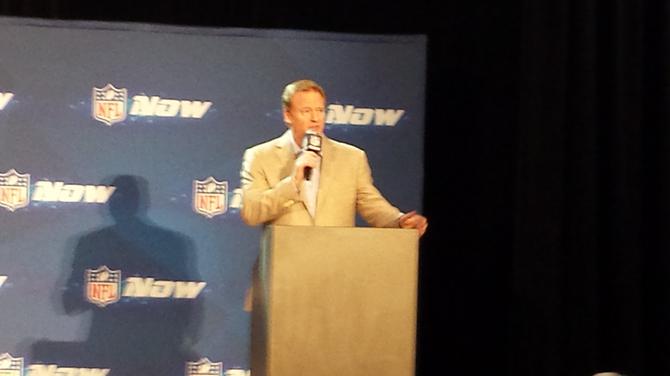 Roger Goodell said fans will now have access to nearly the entire NFL Films library, team web sites, exclusive live programming on any of the 1.2 billion smart phones and 250 million tablets worldwide. These guys know media reach, at every possible level.
The event also allowed me the first glimpse of the 2014 Kickoff venue: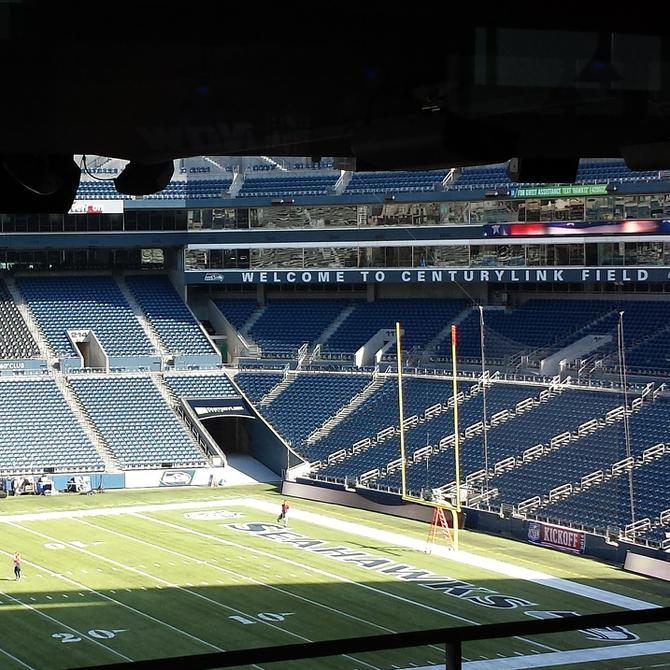 A pretty impressive place.
Some football business today. The Packers formally placed J.C. Tretter on the injured reserve list, designated to return. That means he's out of action until at least the sixth week of the season. To take his roster spot, the team activated Garth Gerhart from the practice squad. General Manager Ted Thompson also filled the 10th spot on the practice squad with guard Josh Allen, an undrafted rookie from Louisiana-Monroe who got cut by Tampa Bay in camp.
The team arrived in Seattle at mid-afternoon, they're staying northwest of downtown in Bellevue, which is the same name of the village my long traveling day began.