The folks 'round here have waited over 8 months to unveil the Super Bowl 48 Championship banner and the 12th Men will only have to wait a few more hours. I arrived at CenturyLink Field several hours early anticipating the crush of fans pouring into Seattle. A pre-game concert featuring Soundgarden and Pherrell Williams is getting underway two hours before kickoff. I took a stroll around the stadium neighborhood to take in the NFL Kickoff Experience and the energy building for tonight's showdown. Here's a few of the sights: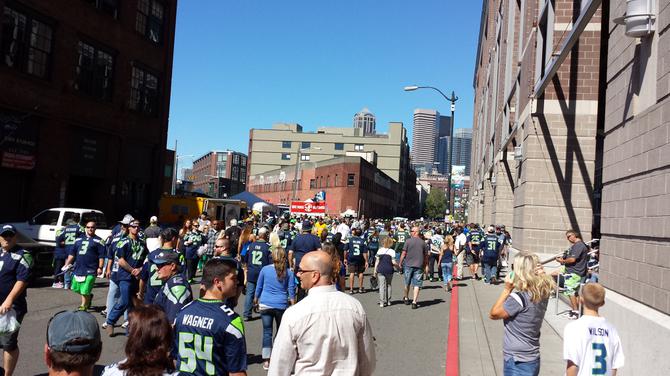 Fans gathering a full three and a half hours before game time.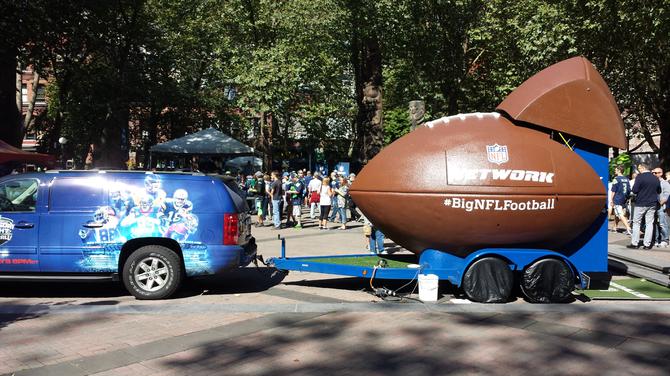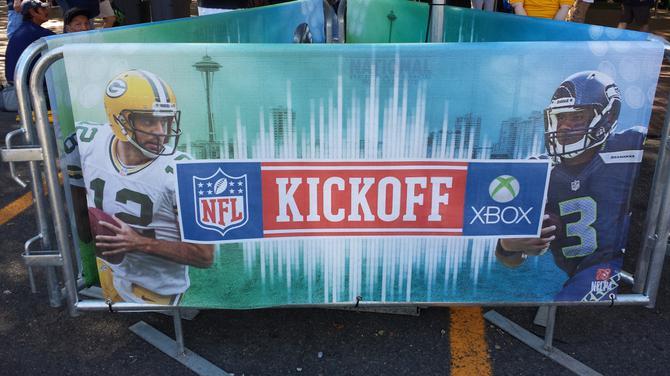 Activities and signage around the NFL Experience at Pioneer Square, just blocks from CenturyLink.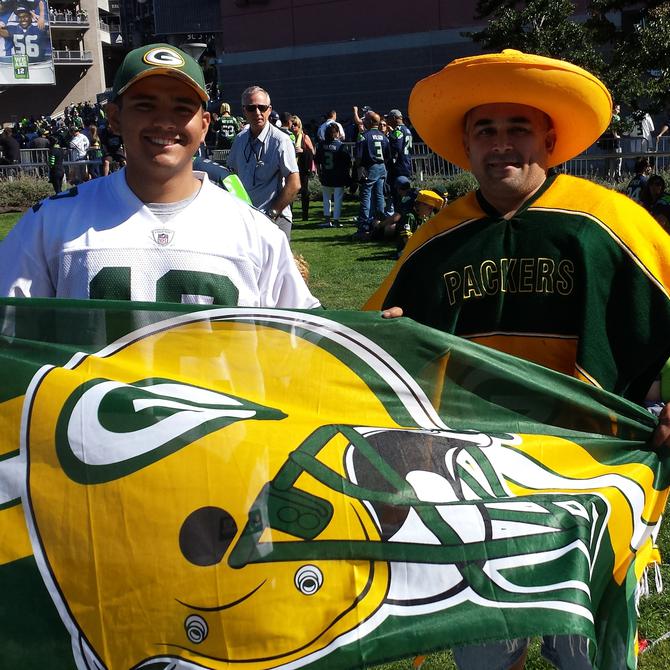 A proud father and son who made the trip up from Oregon to cheer on the Pack. Finally, the stage where the concerts are taking place in front of 10,000 fans who don't even have a ticket to the game.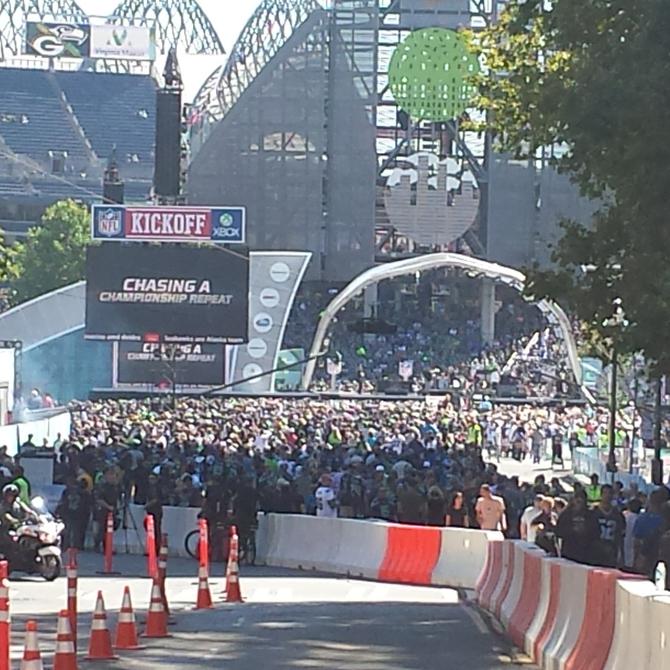 Come back for a complete wrap of the game with post-game interviews.