America Now with Andy Dean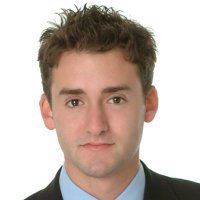 About Andy's Show:
From politics and business, to entertainment and technology, America Now with Andy Dean discusses the important local, national, and global headlines that impact our lives. The Talk program broadcasts weeknights from 8-11pm.
Premiere Networks is the company behind America Now with Andy Dean. Premiere Networks distributes the Rush Limbaugh Show, the Sean Hannity Show, and other top shows nationwide. America Now with Andy Dean airs on 69 radio stations in 27 states across the country. Additionally, the show airs on XM Satellite Radio's top rated political channel - 'Talk Radio' channel 168 - that features Glenn Beck in the morning and Andy Dean in the afternoon/evening.
Andy Dean, known as 'The King of New Content' was the former host of the "The Andy Dean Program" on WSB Radio-Atlanta. Andy's hit WSB program featured a fresh take on conservative political commentary and news analysis.
Before the radio business, Andy Dean was the President of Donald Trump's television and media company, Trump Productions LLC, which produces many network and cable television shows including NBC's worldwide hit show, "The Apprentice," "The Miss Universe pageant," and top shows for MTV, The Golf Channel, and Comedy Central.
Andy got his start in the media business as a contestant on NBC's "The Apprentice." At the age of 22, Andy was the youngest candidate to compete on "The Apprentice." Over 16 million people watched as Andy was "fired" at the end of the series. However, one month later, in real life, Donald Trump "re-hired" Andy to work for him personally. Andy worked directly for Donald Trump for 6 years in New York City and then in Los Angeles.
Andy Dean grew up in South Florida, and in high school, Andy won the U.S. National Debate Championships in Commentary Speaking. Andy graduated from Harvard University with honors with a degree in Government.
During his time at Harvard, Andy worked for Rick Davis, who was Sen. John McCain's co-Campaign Manager in the 2000 and 2008 Presidential election campaigns. Andy has been interviewed on NBC's "The Today Show," CNBC's "Power Lunch," Fox News' "Your World with Neil Cavuto," and Andy previously served as a fill in host for national radio icons Neal Boortz and Herman Cain.
Read more on americanradio.com.